Aims and Scope
Recent Articles
RESEARCH ARTICLE

Dewi Riastawaty, Ermi Girsang, Edy Fachrial, Chrismis Novalinda Ginting, Finna Piska and Ali Napiah Nasution

The Open Biochemistry Journal, 2023; 17: e1874091X2308100.


Electronic Publication Date: September 25, 2023

RESEARCH ARTICLE

Waranya Imprasittichai, Sudaratana R. Krungkrai, Jerapan Krungkrai and Patsarawadee Paojinda

The Open Biochemistry Journal, 2023; 17: e1874091X2303200.


Electronic Publication Date: April 27, 2023

RESEARCH ARTICLE

Josef Richter, Vaclav Vetvicka, Vlastimil Král and Stanislava Richterová

The Open Biochemistry Journal, 2023; 17: e1874091X2301310.


Electronic Publication Date: March 15, 2023
Jacques H. Poupaert, Blanche Aguida, Codjo Hountondji
---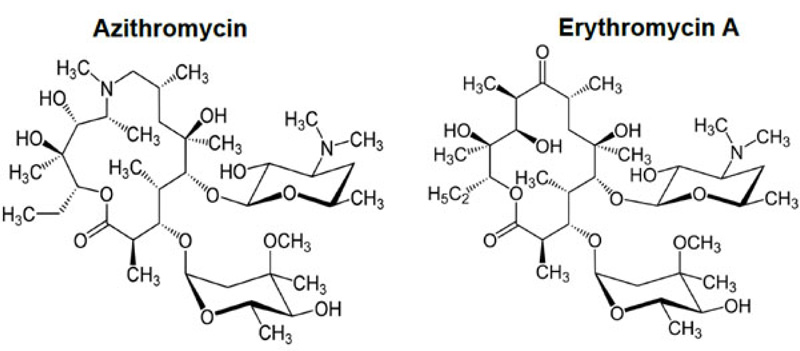 Introduction:
On account of the current COVID-19 pandemic, we have explored the importance of azithromycin and zinc in the treatment of the coronavirus disease by studying the interaction between the cation Zn++ and azithromycin with the tools of the semi-empirical quantum mechanics PM3 method.
Methods:
By this approach, the niche in which Zn++ is located was determined. Zn++ creates a strong clastic binding between an amine and a hydroxyl group located on the amino-hexose side-chain. Such an interaction serves as a shuttle and allows zinc cation to invade endocellular structures.
Results:
In this triple collaborative association, the role of hydroxychloroquine would be more that of a chaotropic agent at plasmic membranes, which facilitates access to the azithromycin-Zn++ equipage into key internal compartments.
Conclusion:
Finally, we show that both azithromycin and Zn++ are susceptible to play a direct role against the replication and the assembly of SARS-CoV-2 particles.
---
September 22, 2020